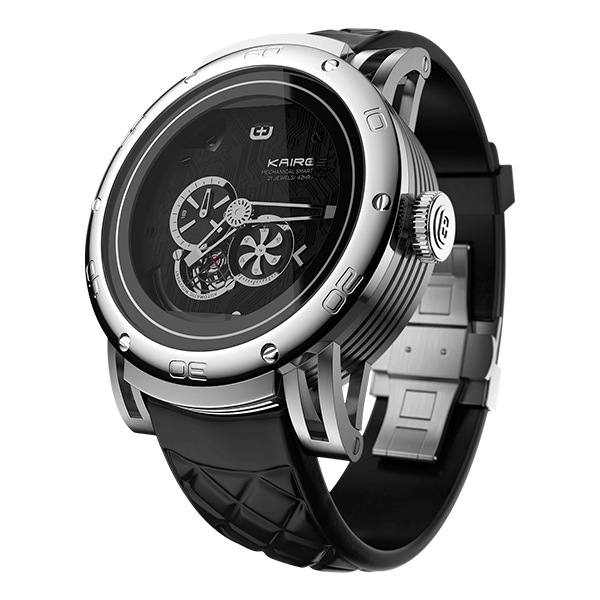 Hybrid
MSW

115
$1,199
color :
chrome
Display :
dot matrix
Expected Delivery Date: Spring of 2017
Black faceplate not available.
The remaining quantity : 0 Unit
Band types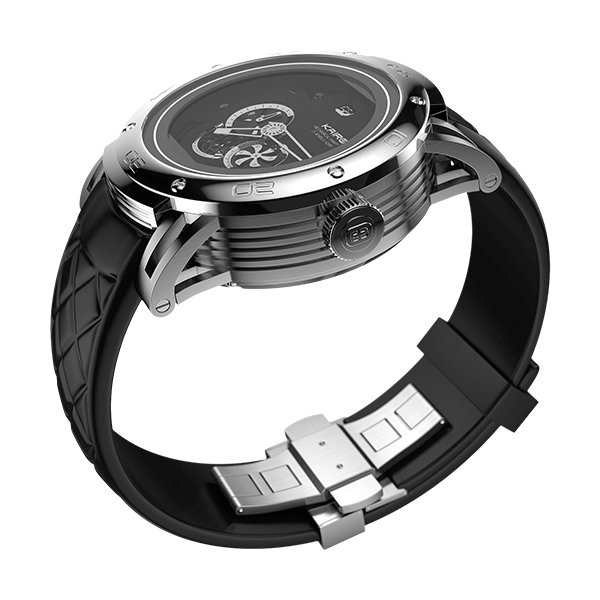 Leather band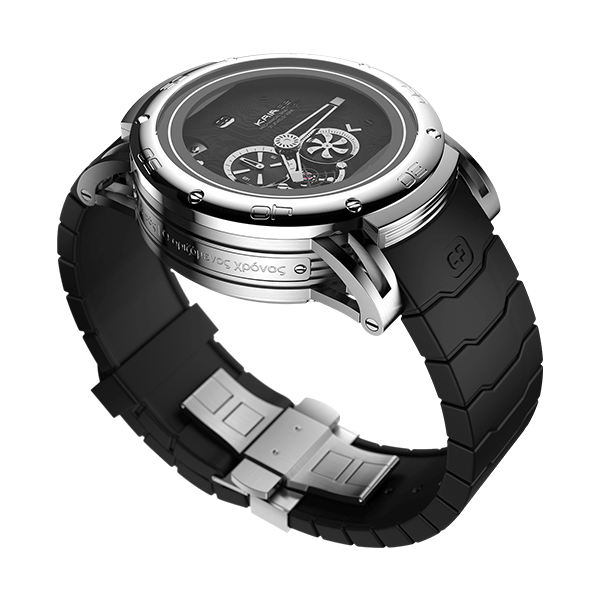 Rubber band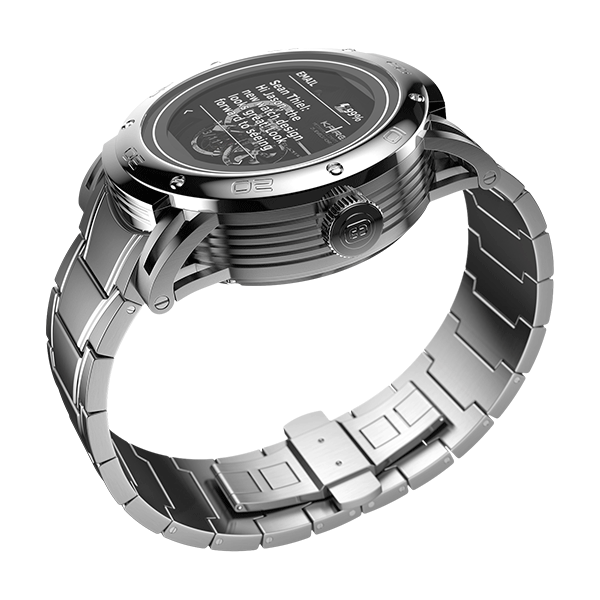 Metal band
Dimensions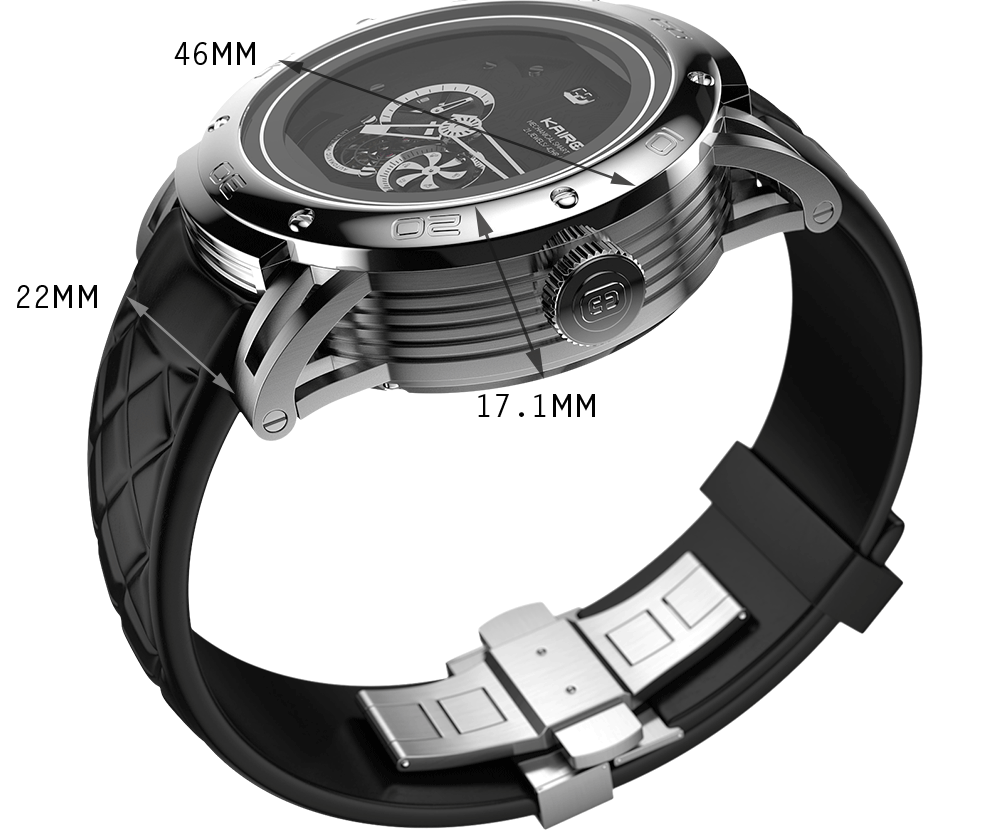 Features
Notifications

Text Messages, E-mails, Incoming calls ... Whatever it is, Kairos Watch will keep you informed.

Push-alerts

Notifications from your favorite apps can be pushed out to Kairos Watch. Facebook, Twitter, Whatsapp, and much more can be integrated to work with Kairos Watch.

Remote Control

You can use Kairos Watch as your remote control for your smart phone or tablet PC. Take camera shots from far away. Control your music while walking. Send pre-set text messages while driving. It's all in your control.

Fitness

Keep up to date with your activity. Find out how many steps you've made, how much calories you've burned and how long your activities were.

Multi-language support

English, French, Spanish, German, Russian, Arabic, Simplified Chinese, Korean and Japanese language support.
* Available 2017 summer
Specifications
Mechanical Details
Miyota Japan 82S7
Movement
42 hour power reserve
Movement power
Automatic Movement
Function
316L Stainless steel
Case
Crystal Sapphire Glass
Glass
Smart watch Details
Bluetooth BLE(4.0)
Connection
TOLED RGB Full color 40% Transparency Dynamic Display
Display
IOS + Android + Windows Phone OS
Compatible
Touch, Gyroscope, 3 axis accelerometer, gesture detection
Sensors
160mAh (2-3 days)
Battery
USB cable with magnetic connector
Charging
Kairos OS
Operating System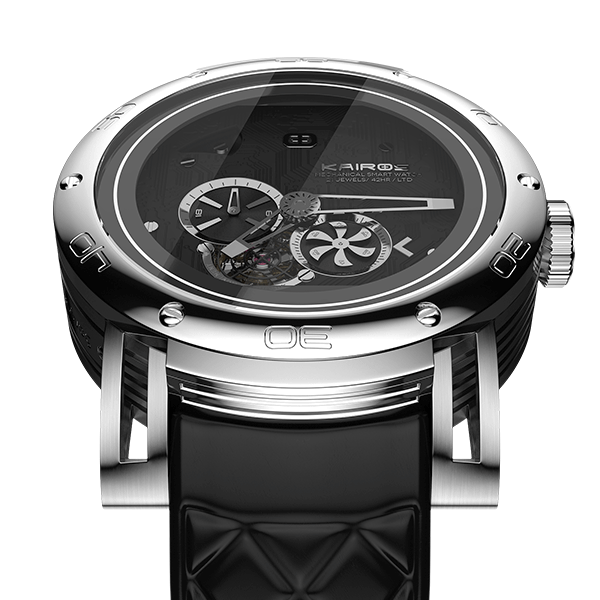 The design you wanted
Our award winning design, Honourable mention award at the Red Dot Award 2014, is what you have always wanted. Our watches deliver both luxury and smart functions. You no longer have to give up luxury for the smart functions you need.