Mechanical MSW115 Black with T-Band ND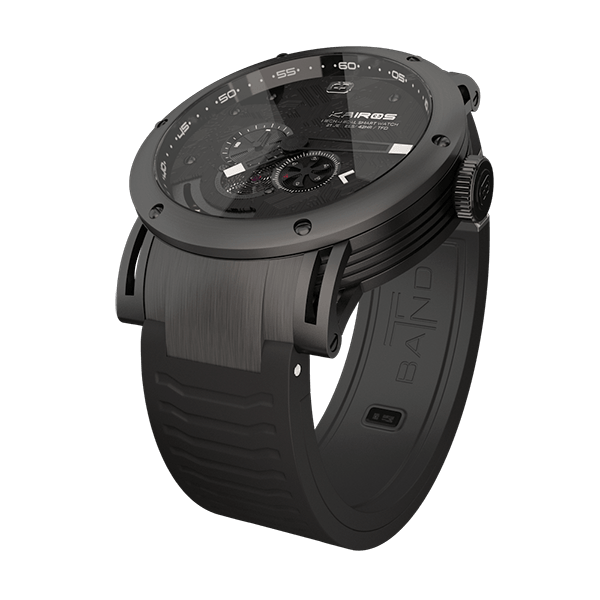 Mechanical MSW115 Chrome with T-band ND
$1,248
Color :
Black
Display :
No Display
Get 1 x USB charger and your choice of adapter.
Expected Delivery Date: Spring of 2017
The remaining quantity : 0 Unit
How to take wrist measurement?
Description
T-BAND ND (No Display) model is designed for people who want extended battery life, basic notifications (via vibrator and multi-color LED indicator), and activity (fitness/sleep), health data monitoring without the need for fancy displays or touch sensor capabilities. This is the ultimate businessmen's smart watch, or rather a wearable device (smartband). Battery life is expected to last more than 7 days with the ND model.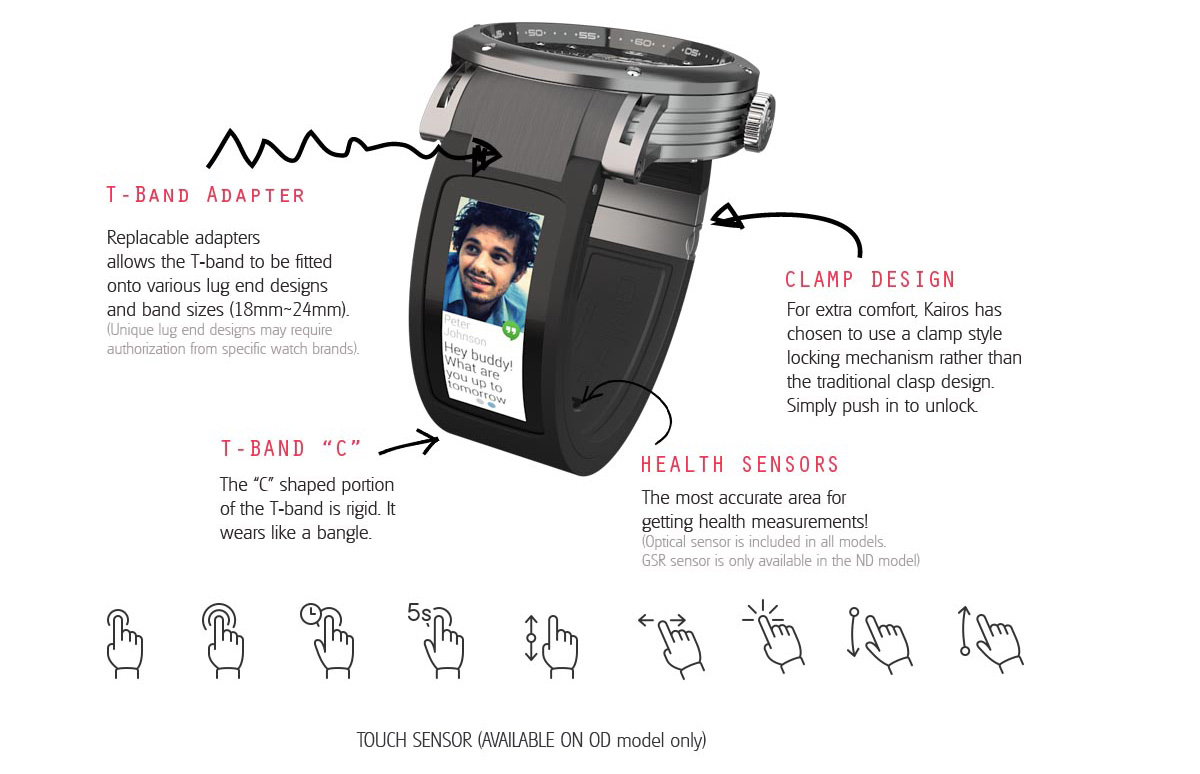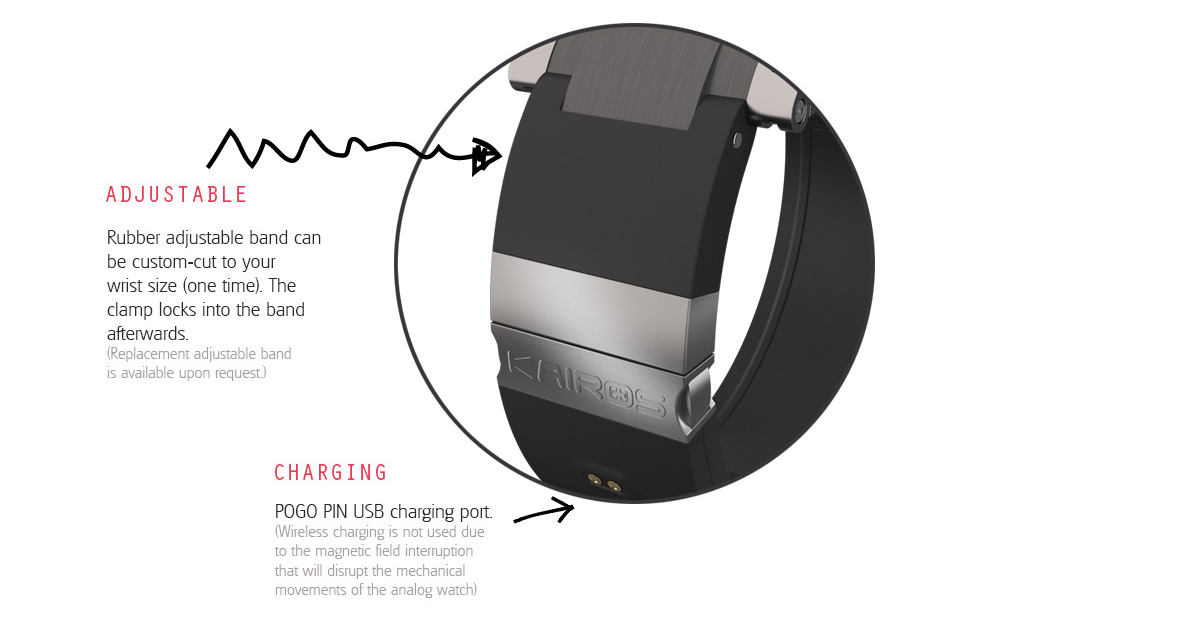 Features
On board Kairos OS will be able to push notifications such as text messages, incoming calls, and also push alerts from available apps via a discreet multi-color LED indicator and/or vibrator motor. On top of having multiple sensors such as 9-axis gyroscope, accelerometer, compass and optical sensor, the ND model also gets GSR (Galvanic Skin Sensor) which detects skin temperature and sweat.
Specifications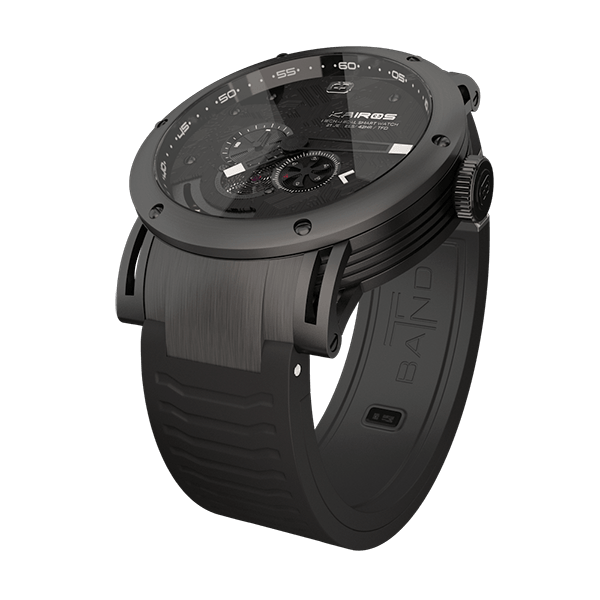 Mechanical watch Details
Miyota Japan 82S7
Movement
42 hour power reserve
Movement power
Automatic Movement
Function
316L Stainless steel
Case
Crystal Sapphire Glass
Glass
T-Band Details
Dual mode Bluetooth Classic and Bluetooth v4.0 BLE
Connection
Multicolor LED indicator(hidden)
Display
IOS + Android + Windows Phone OS
Compatible
9-axis, gyroscope, accelerometer, compass, optical(heart rate)
Sensors
200mAh (2-3 days)
Battery
USB cable with magnetic connector
Charging
Kairos OS
Operating System
Skin temperature, Sweat (Detects how much sweat your sweat glands are producing)
GSR(Galvanic Skin Sensor)
IP67 waterproof
Waterproof