User Manual
This guideline is only applicable to users who are using Kairos Watches with Firmware package version below v1.4 or v1.4 itself.
To get this Firmware package version go inside in "Settings> About" menu and then navigate to "Firmware" sub menu.
Steps to follow:
Download and Install Version 1.3 of "Kairos Watches App" from App store.
Tap on "Scan For Watches" for scanning the watches.
List of Watches will appear on the iOS Device and then tap on the listed device to connect it.
A screen will appear where the user will prompted to add a six digit code for secure ANCS pairing on his iOS Device (Bluetooth Pairing Request). This code will be displayed on his Kairos Watch.
For a stable connection user has to press the "cancel" button on the dialog appeared on his iOS device. (This is shown in the image).
Now, use "Firmware Upgrade" button to upgrade Kairos Watch's firmware.
Once upgrade is done, confirm the firmware package version v1.5 on watch.
To activate notifications from phone to watch.
Make sure your Bluetooth is ON, and DND mode is OFF.
Then, iOS user needs to enter passkey in phone and this passkey is visible on watch. When watch get connection with iOS app, pairing window will automatically prompted on both devices, watch and phone.
Step 1: Install Kairos Watch application from Apple Store from URL Kairos Watch App. Minimum requirement for application is iOS 7.0
Step 2: Open Kairos Watch Application and then click on "SCAN FOR WATCHES" for scanning nearby Kairos Watch devices. A message will appear to turn on the Bluetooth of phone If it off.
Step 3: Mobile app will show you the list of MAC address of discoverable Kairos Watches. Make sure to Kairos Watch's Bluetooth is turned on also.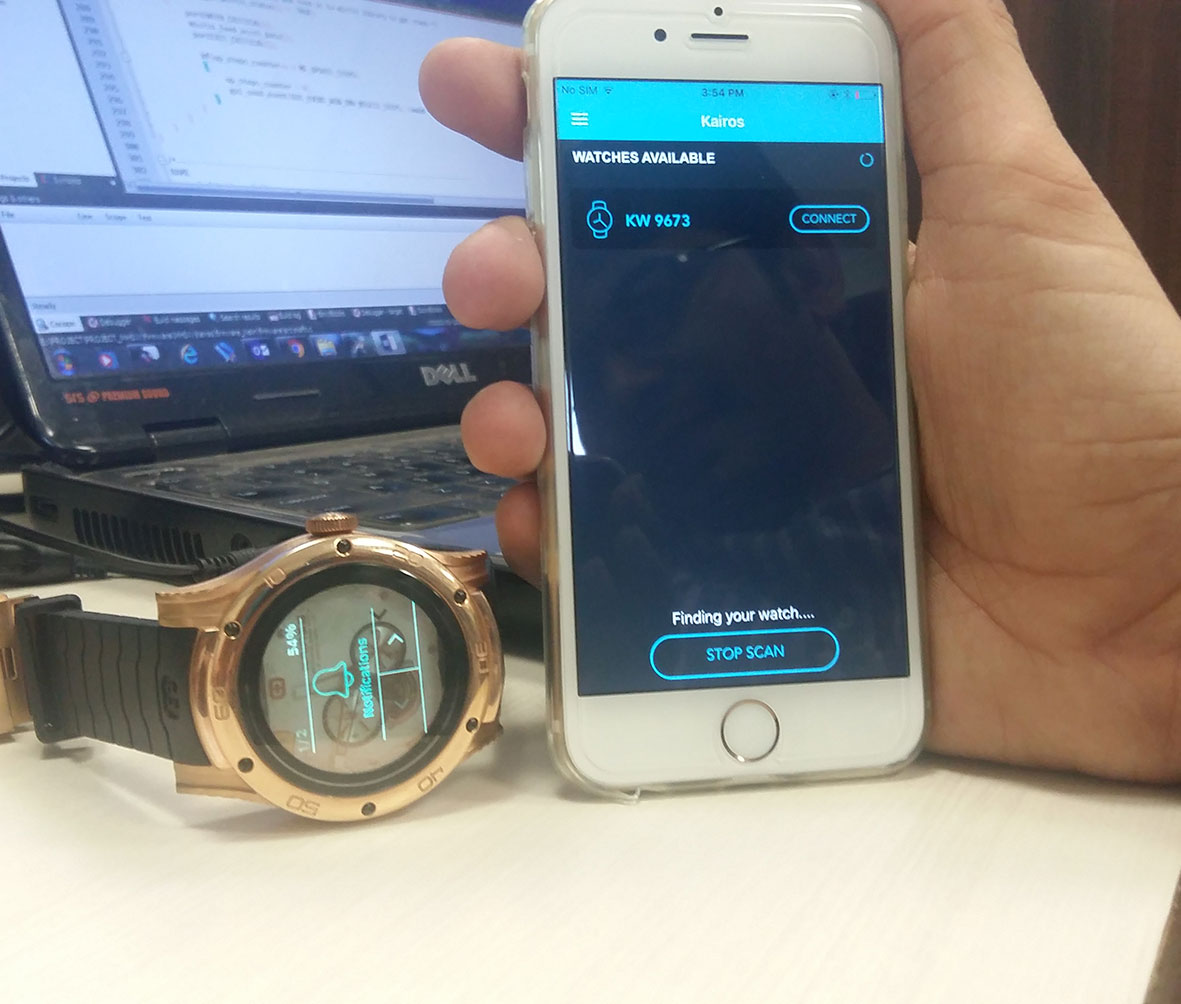 Step 4: Tap on the appeared watch to be connect and after that Bluetooth pairing request will appear as shown in below image.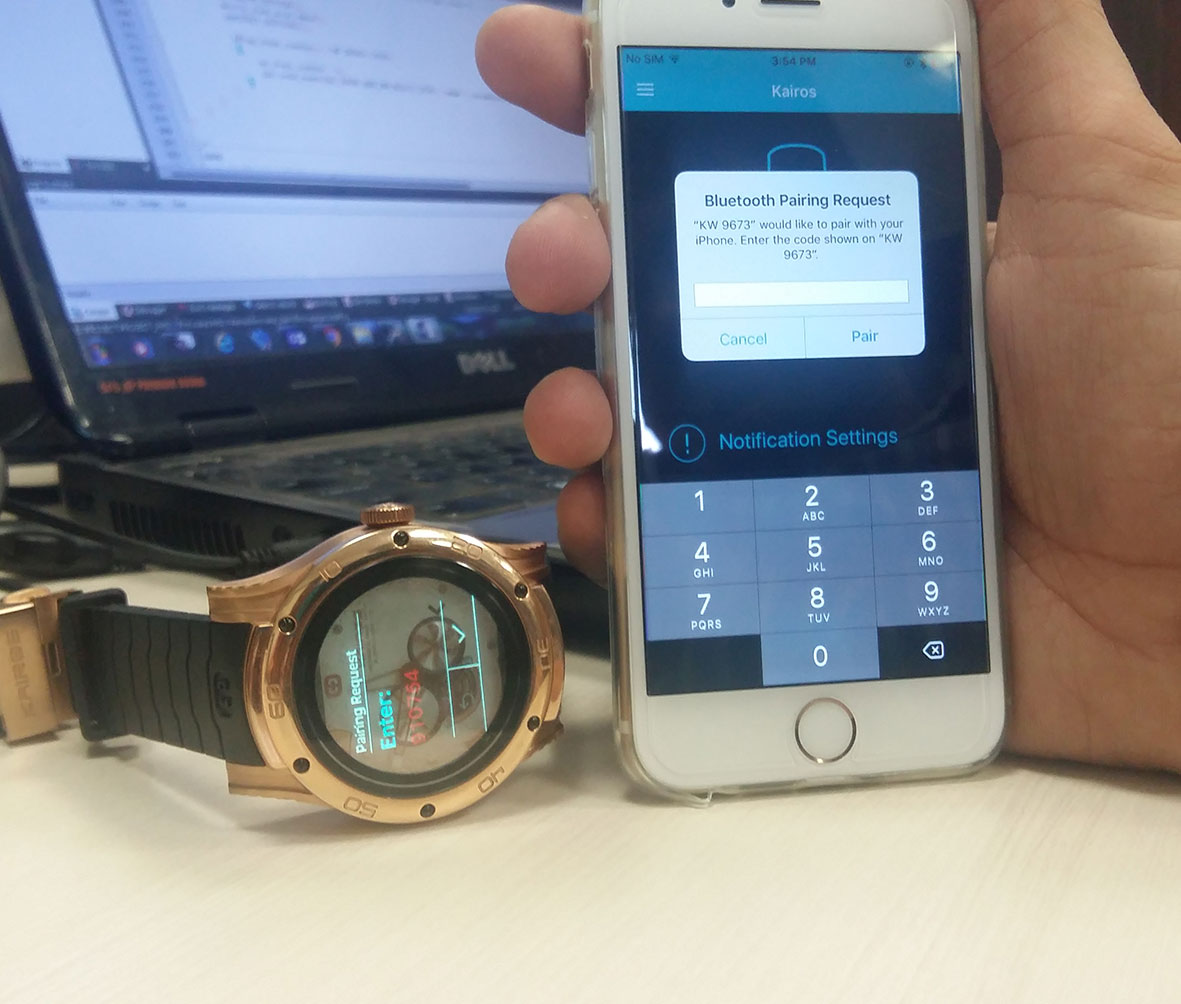 Step 5: Enter the Pair code in phone appear on watch and then click on "Pair" button or "OK" button (Different system for different mobile device) and accept Pairing Request from your watch and you will get "Connected to (Watch name)" message for short moment on mobile screen. Now, mobile is connected with watch.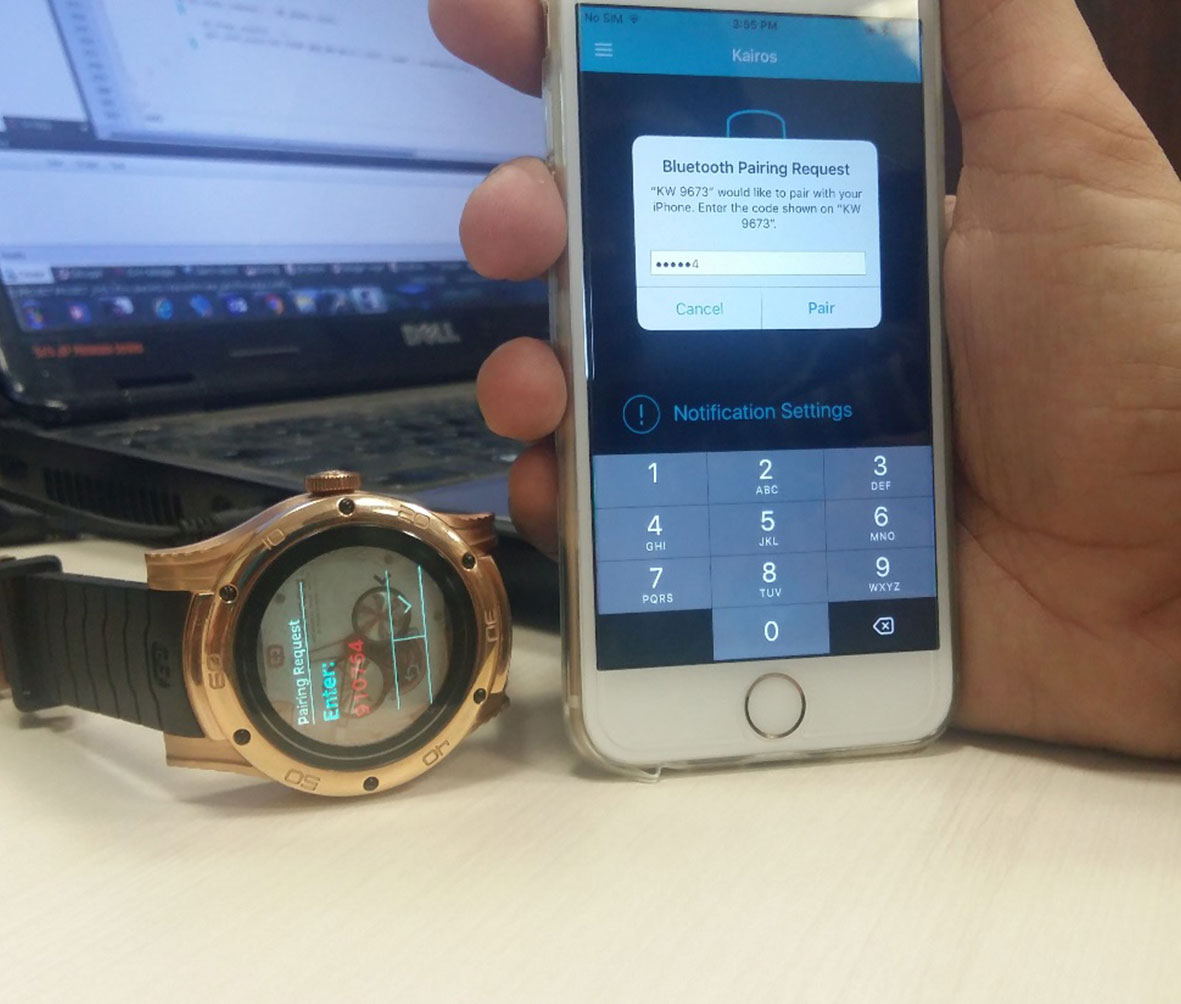 Step 6: Application displays Dashboard Screen to user. This is Main screen of application. This screen has options to navigate to other utilities. These options are (1) Notification Settings and (2) Firmware Update.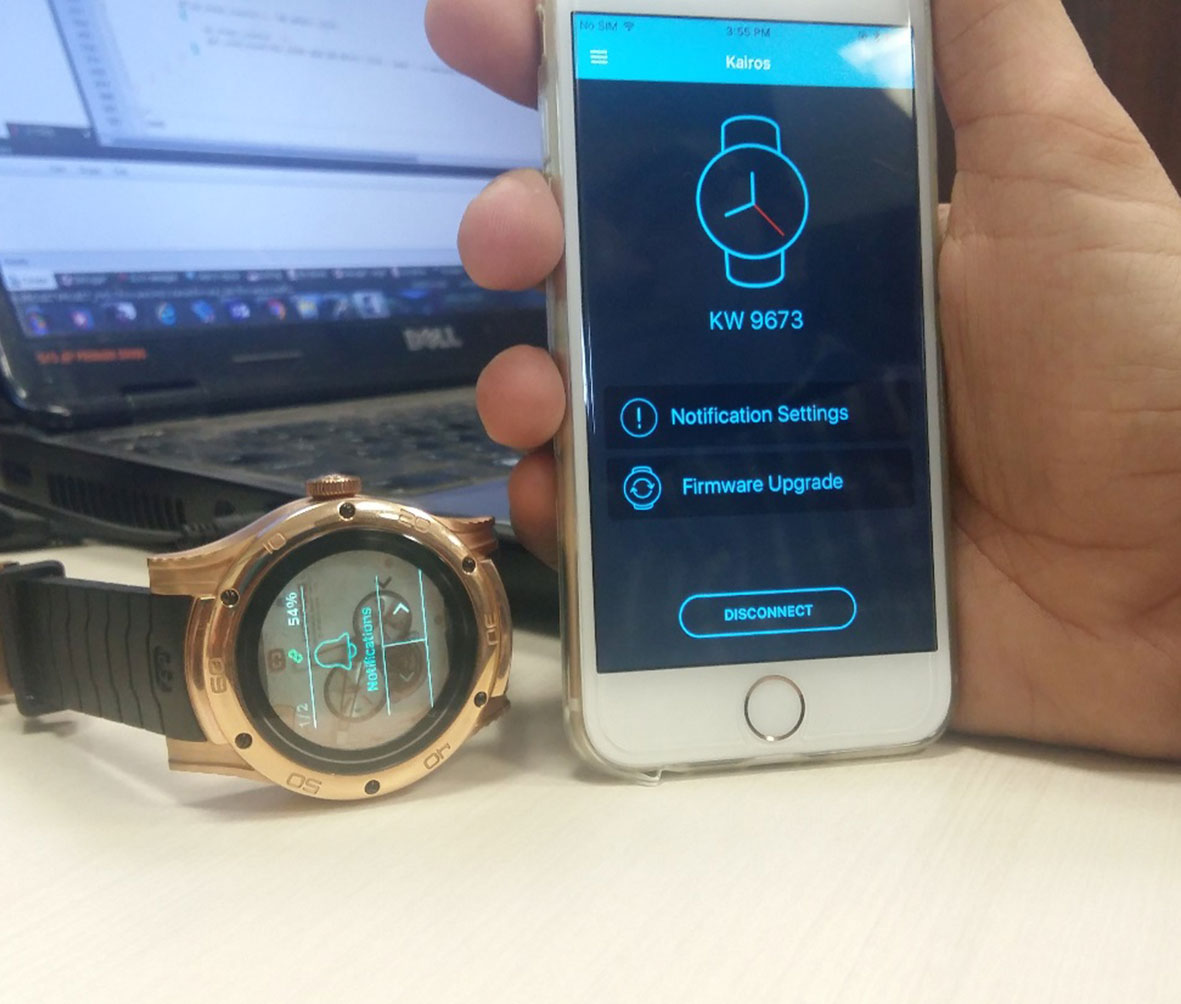 Youtube video created by one of our customers:
1. How to set up your Kairoswatches
https://www.youtube.com/watch?v=XuVVXqqftm8
2. How notifications work: